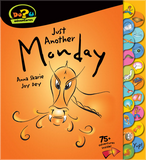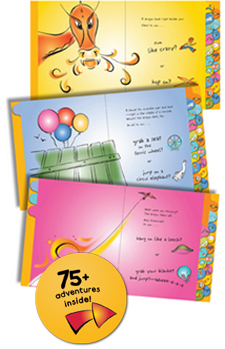 Just Another Monday
by Joy Dey & Anna Skarie
ISN: 978-0-9853228-0-9
Let your adventure begin . . .
That pesky dragon keeps popping up. Is he friend or foe?
Yikes! Do you run like crazy? ...or hop on?
Why is he eating your camera?

and where is a skateboard when you need one?
In a DoU Adventure, your child is the hero, making choices on every page that lead through over 70 possible pathways, out of the frying pan into the fire, until they get back home safely. Whew!